JBLFMU invites government agencies and shipping companies for the first Virtual Maritime Confab.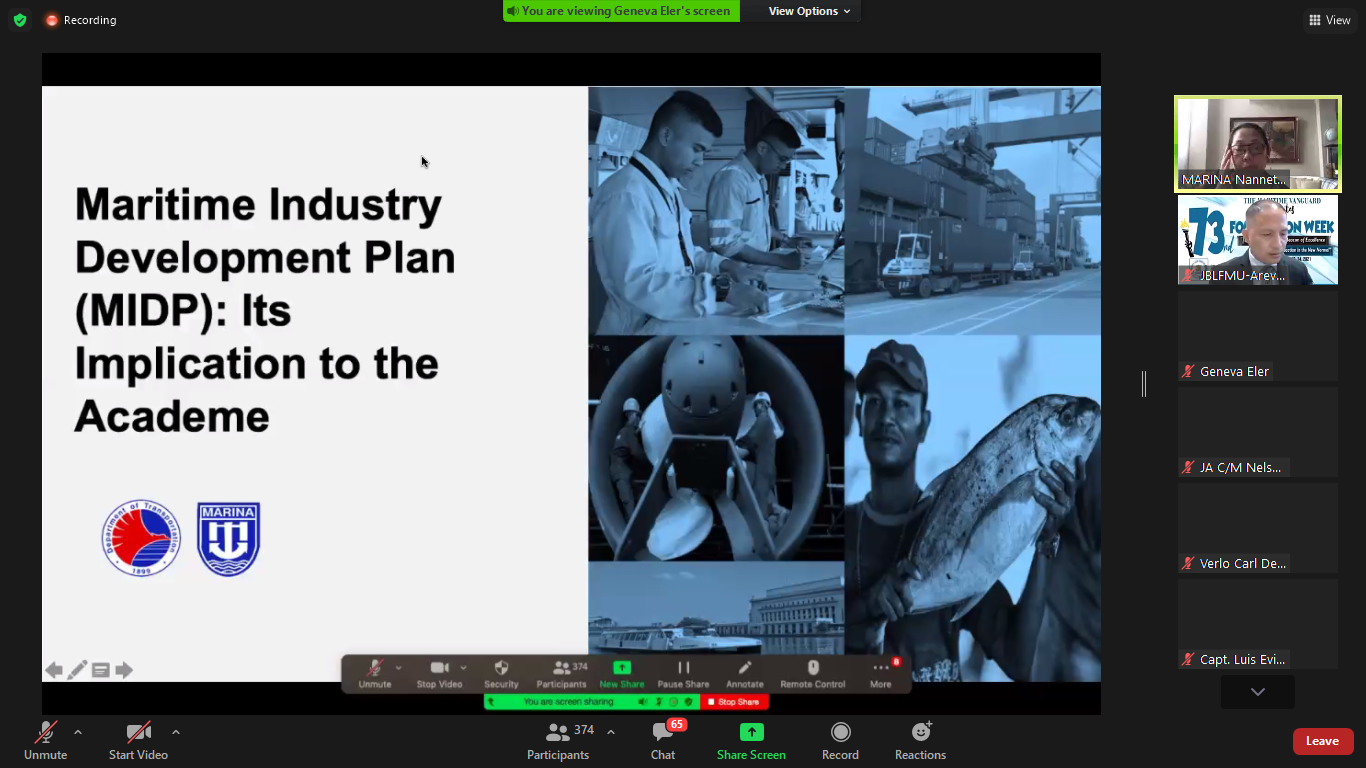 In line with their 73rd Foundation Week Celebration, John B. Lacson Foundation Maritime University held its first Virtual Maritime Conference with invited speakers and representatives from government agencies and international shipping companies to share their insights on the current state of the maritime education and industry amid the global pandemic last February 23, 2021 via Zoom.
Dr. Cherrie Melanie Ancheta-Diego, Commission on Higher Education (CHED) Director for Programs and Standards Division, emphasized the importance of quality and excellence in the maritime industry with JBLFMU as one of the pioneering maritime universities.
"This is sending a very strong signal among Maritime Higher Education Institutions that even with the evident disruptions brought by COVID-19 pandemic, quality and excellence in teaching never stops," Dr. Ancheta-Diego said.
Deputy Administrator for Operations of Maritime Industry Authority (MARINA) Nannette Dinopol introduced the Maritime Industry Development Plan (MIDP), a unifying roadmap or long-term plan for MARINA and it is intended as a platform to take advantage of the perceived plans and opportunities in the country's maritime sector, and its implication to the academe.
She presented the projected world shortage of officers estimated at 92,000 by 2020 and 147,500 five years after. "We are yet to know what would be the updates of this projection by the International Maritime Organization," Dinopol said.
In tourism, there is a projected increase arrival via ship cruises which is estimated to reach more than 400,000 passengers with 402 port calls by 2022. "But then, if the pandemic would stay in the next two years, God forbids, then this projection may no longer be accurate." She also added that the prospects for further growth of domestic shipping and fishing are expected to remain high mainly due to the country's archipelagic configuration.
Moreover, Atty. Brenda Pimentel, President of Philippine Maritime Research, Studies and Services, discussed "Seafarers Rights and Nuances in the Proposed Magna Carta for Seafarers"; and Engr. Felix Oca, Chairman of Philippine Association of Maritime Institutions (PAMI) talked about "MET Challenges and Opportunities in this Pandemic Time". Also invited to the conference is Hon. Sandro Gonzales, Representative of the MARINO Partylist.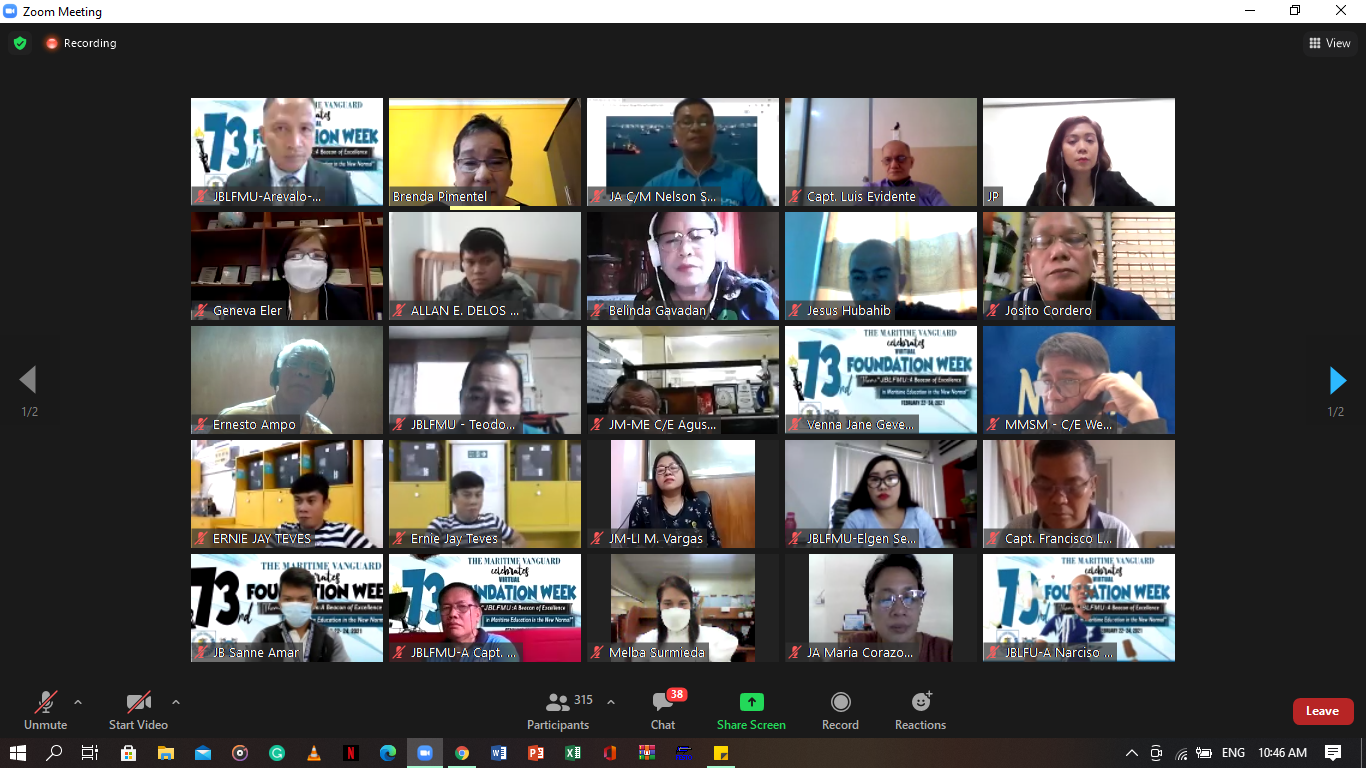 Representatives from various shipping companies such as Vega Manila Crew Management, Odfjell Philippines, Inc., Pacific Basin Maritime Personnel, Inc., Marlow Navigation, Misuga Management Services, Inc., and Princess Cruise Inc., imparted their respective practices in addressing and taking necessary actions to the concerns of the Filipino seafarers in this time of pandemic.
This event was participated by the students, faculty and staff of the JBLFMU System.