CES Distributes Shares in Savings Project
JBLFMU-Molo Community Extension Service Office (CES) in partnership with the Education Research and Development Assistance Inc. (ERDA) distributed last June 11, 2020 the shares of the 23 members of the Community-Managed Savings Credit Association (COMSCA). The savings project known as the Mother Savers of Oton was participated by the heads of the family in Brgy.Trapiche, Oton, Iloilo. 
It was the second phase of shares distribution as for almost 7 months, the members had voluntarily saved Php 24, 813 from their meager incomes. 
The members expressed gratitude for the project as it was a timely relief at the time of pandemic.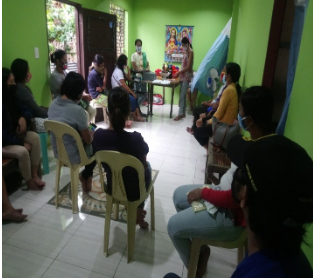 CES Distributes Brochures to Ease COVID-19 Fear 
JBLFMU-Molo CES distributed brochures on the basic protocols for protection against COVID-19 to the barangay officials, women's group, and residents of Barangay Trapiche Oton, Iloilo and Barangay Sooc Arevalo, Iloilo City. 
The project endeavored to lessen fear and increase awareness of the target communities on COVID-19. 
This Information Education Campaign (IEC) primarily aimed to help control the spread of the pandemic in the local community level.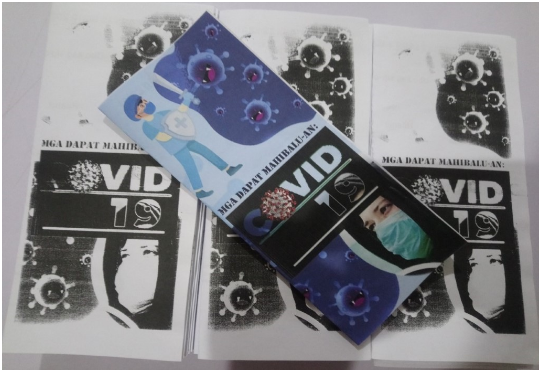 JBLFMU-Molo and CES Office launch Sell and Shop Project
JBLFMU-Molo and Community Extension Service Office launched the Sell and Shop Project with the use of Facebook and other networking sites.  JBLFMU-Molo employees, students, stakeholders and partner communities engaged in online selling to help augment the needs of the JBLFMU community amidst the pandemic. 
The products sold were vegetables, processed foods, seafoods and other basic commodities.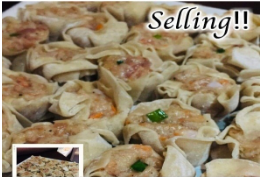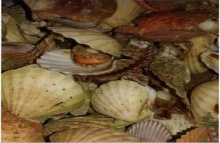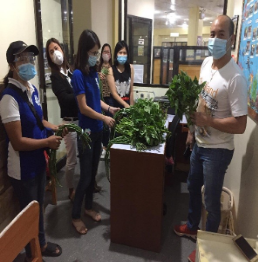 The project was spearheaded by Ms. Krishna Joy C. Belencion, Head of the Community Extension Service Office
.