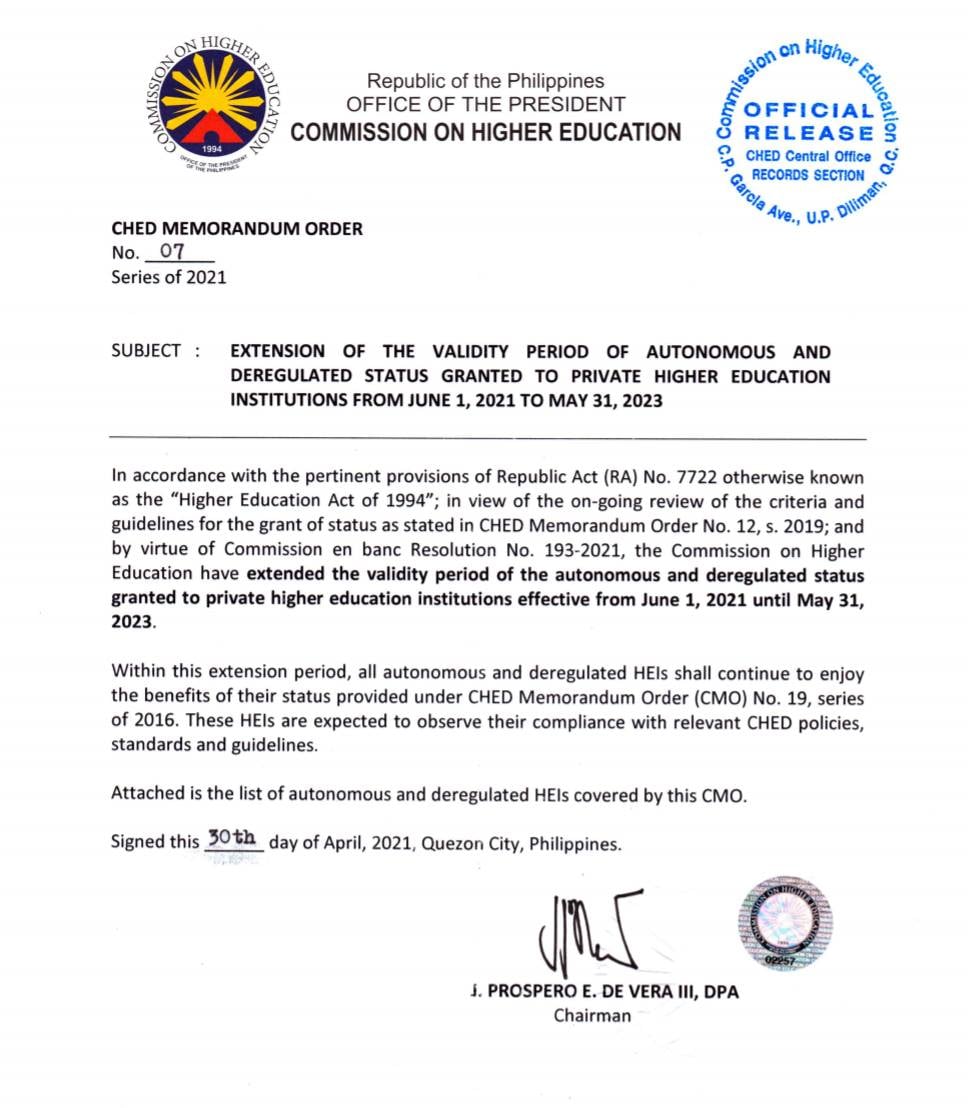 John B. Lacson Foundation Maritime University (JBLFMU) once again receives an extension of its Autonomous and Deregulated Status by the Commission on Higher Education (CHED).
By virtue of CHED Memo Order Number 7 Series of 2021, JBLFMU can exercise independent control over its day-to-day operations and curriculum for two years as assured by this grant.
The Autonomous Status is the highest recognition that CHED can grant a private higher education institution based on its accomplishments, commitment to quality and accountability as a higher-education provider. The Maritime Vanguard shall continue to work hand in hand to be of excellent service to its stakeholders.
 #tataklacsonian #maritimevanguard #JBLFMU #CHED #autonomous