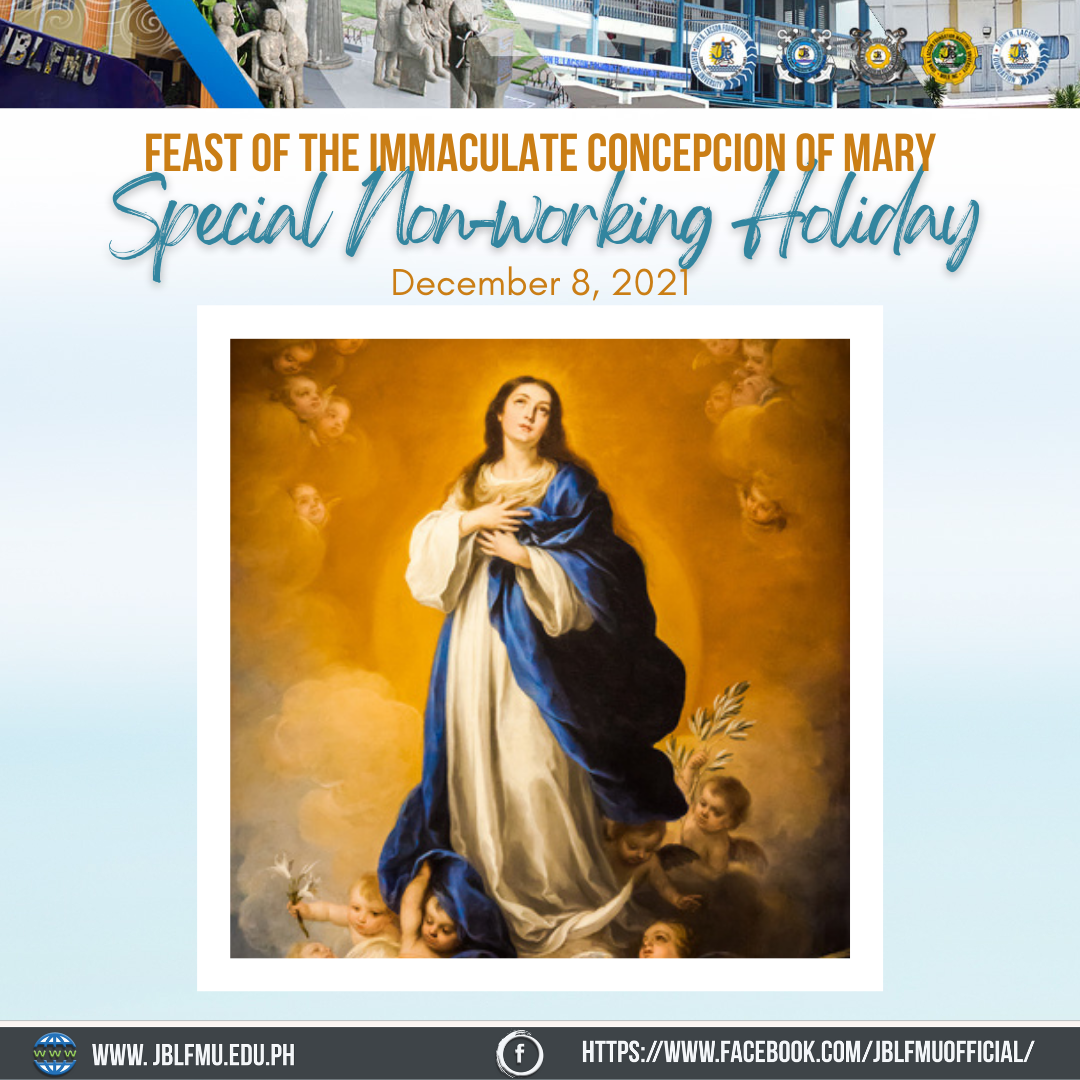 HOLIDAY ADVISORY:
December 8 is a special non-working holiday in commemoration of the Feast of the Immaculate Conception of Mary.
The Republic Act No. 10966 declares December 8, 2021, as a holiday. This is also included in the President's Proclamation of Regular Holidays and Special (Non-Working) Days for 2021 across the nation.
Please keep posted everyone.
Stay at home and be safe Lacsonians.