COMMUNITY EXTENSION SERVICES
The JBLFMU Community Extension Services Department (CES) is a channel by which knowledge, information and skills developed by the University shall catalyze changes for improving the quality of life of the disadvantaged and underserved partners for development.
GENERAL OBJECTIVES
To be able to work towards the attainment of a better quality of life among the identified partner communities and other entities through quality trainings, programs, projects and activities that focus on education, livelihood, environment, health and sanitation, safety and security, values formation and practice of ethical behavior.
SPECIFIC OBJECTIVES
To identify partner communities and schools, local government units, non governmental agencies, and people's organizations for collaborative endeavors anchored on the University's thrusts and advocacies towards educational development, economic sufficiency, health, safety and security enhancement, values formation and environmental preservation and protection.
To involve school officials, faculty, staff, student interest groups and civic organizations in the community extension programs of the university in order to develop their sense of service and volunteerism.
To provide an avenue for the transfer of values, knowledge and skills through trainings which address community extension services thrusts.
To develop a sense of ownership of the programs among the members of partner communities and schools for sustainability of these programs.

Date: September 2020 Venue: JBLFMU CES Office With the outstanding performance of JBLFMU CES as an implementing...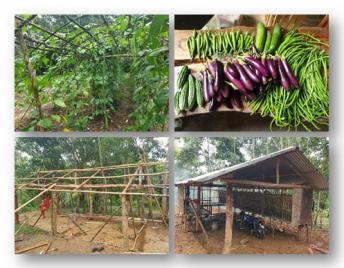 Concerns over the pandemic issues have brought many of our fellow workers to a limited extent of mobility even in...